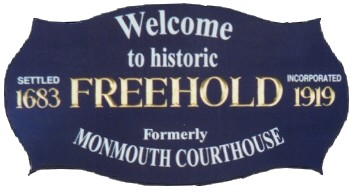 I grew up in Freehold and as a boy spent a lot of time exploring the woods surrounding the town. One day, almost 40 years ago, I found an overgrown forgotten cemetery with head stones some of which are dated before the United States existed as a nation. Recently I decided to try to find this place again, and was successful.

Most of the woods are gone, there is only a small patch left, but the stones are still there. Many of the stones have been knocked down and it even looks like someone tried to dig up one of the graves. Housing developments are encroaching the area, and will probably be there in the near future.

Names listed on the head stones are familiar to the area, Forman, Wikoff, Barcalow, among others. It's a shame that such an historic place is completely forgotten and neglected. It is hoped that this page will bring awareness to the cemetery and an effort to preserve it. Perhaps some scout is looking for an Eagle project and would be willing to work on this.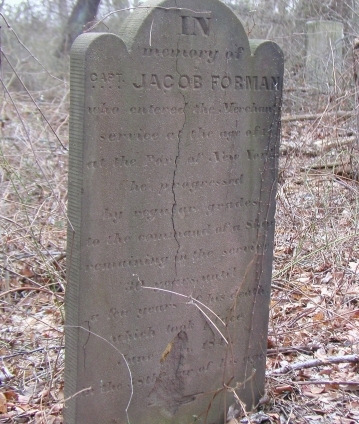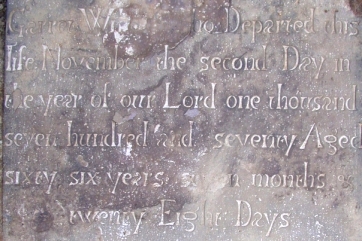 "Capt. Jacob Forman joined the merchant service at the age of 14 at the Port of New York"

A Wikoff "who Departed this life November the second Day in the year of our Lord one thousand seven hundred and seventy Aged sixty six years seven months twenty Eight Days"